---
The audio experience is one of the most underrated privileges of human life, more for some and less for others, Music is for everyone and the devices that thump those beautiful, inspiring and raging audio into us are no less exquisite. There are a ton of earphones available online and quite often our users ask us about which earphones they should buy? So, here at SuggestPhone, we decided to present our best choices for earphones under 1000, sounds cool? In the first part of this article, we have discussed the type of earphones and headphones and what all you should consider before buying.
Types of Earphones and Headphones:
In-ear earphones/ earbuds: The smaller ones, which just get tuck into your ear pinna are called in-ear headphones. These small audio boxes can be further of two kinds - The ones that just sit in the ear cavity and the other ones which get deep inside your ears. The in-ear ones are more noise reducing and offer a better audio experience. The earbuds are equally useful, for example, while commuting, earbuds are a better choice. The sound quality is not bad, but you won't experience a deeper, richer sound as in case of in-ear headphones.
Headphones: Headphones called headphones because of the circular headband that goes along the head while wearing are a great choice if you are looking for a better audio experience and you don't care about the heaviness and the size. Headphones also come in two flavors: The on-ear headphones and the over-ear headphones. If you are looking for headphones then take a look at our article on best headphones under 1000 in India.
Earphones Specifications
Impedance? Drivers? and what not. You must have seen this all technical specs painted all over the websites you visit looking for a rad piece of audio gear, but of course, you are not a sound engineer and you won't care to know what these heavy terms mean. Here are the top specifications of earphones:
Driver
Impedance
Magnet Type
Frequency Response
Sound Staging and Imaging
Wireless Technology
Noise Cancellation
Sensitivity
We are not listing the description of every specification because this article is about best earphones under 1000 in India 2019. You can learn all about the types of earphones and read about its specifications in this article: Types of Earphones and How to find the best one
In this list, we have covered best earphones under 1000, if you can spend more then take a look at our list of best earphones under 2000
Deals/Offers: Check Out the Best Deals and Offers Available on Amazon.in Today!
The Best Earphones under 1000 in India
As we promised at the beginning of this article If you are looking for some quality earphones under Rs 1000, we've got you covered. Here are some of the best earphones you can buy right now for less than Rs. 1000. The list is updated as of June 2019. Don't consider the rankings to be rigid because your best could very well not be best for us or others. Everyone has some different taste of sound, take note of that.
Let's take a look at our list of best earphones now.
1. 1More Piston Fit | Rs. 799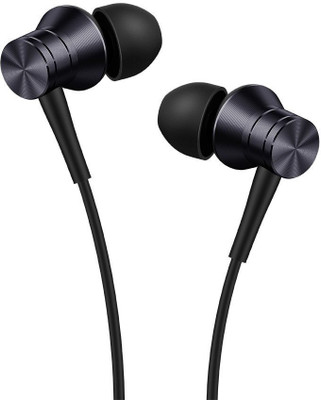 1More Piston Fit is one of the best earphones under 1000, the lows are superb, the highs are none less. The audio balance is quite good and makes up a great experience, up to 70% volume levels. It is a good choice if you can handle a little shrill in the sound. These earphones are available in India in 4 colors: Grey, Silver, Blue, and Pink. We love the Grey and Silver ones. Check out all of them on links below:
Buy 1More Piston Fit from Flipkart
Buy 1More Piston Fit from Amazon
2. Sennheiser CX213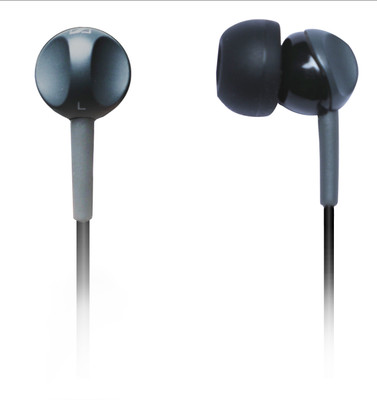 Sennheiser CX180 made quite a name for themselves. These CX213 joins the wagon by building upon the rich experience of CX180. The noise attenuation has significantly improved with better bass than CX180. At a price of around Rs 899, If you love Sennheiser, these earphones are a bang for the buck. Sennheiser earphones come with a 2-year warranty. So, if they stop working before 2 years, you can courier the earphones to the service center and you will receive a replacement within a few days. This is one of the reasons for listing them in best earphones under 1000.
3. Sony MDR-EX150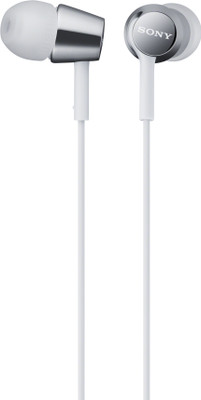 You can't possibly exclude Sony's MDR-EX150 from some of the best earphones under Rs 1000. The Sony MDR in-ear earphones are perfect for people who do not like big and clumsy headphones. Compatible with smartphones and music players, these earphones deliver outstanding audio reproduction with quality bass. Not only they are among the most affordable offerings from Sony, but these also offer great bass as expected from Sony with good clarity. Of course, you get the beautiful build by Sony at just under Rs 800.
Buy Sony Earphones from Flipkart
Buy Sony Earphones from Amazon
4. JBL C100SI Earphones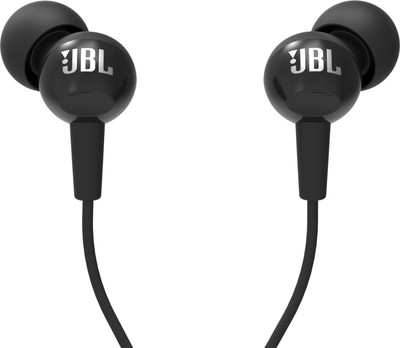 If you want a JBL under Rs 1000, this is for you. The new JBL C100SI is a dynamic, ultra-lightweight in-ear headphone. Its powerful 9mm drivers deliver the feel-it-in-your-bones bass response and legendary sound quality you expect from JBL. The earphone offers punchy sound with crisp highs and good mids. The base is not strong but not too bad at the price range. The JBL C100SI are lightweight and are a good choice at Rs 899.
Buy JBL Earphones from Flipkart.
Buy JBL Earphones from Amazon.
5. Sennheiser CX180
These great sounding and well-priced earphones from Sennheiser have made quite a name for themselves in recent times with clear, crisp audio and reasonable bass. The build quality also stands out and makes an overall great package at just Rs 849.
6. Audio Technica ATH-CLR100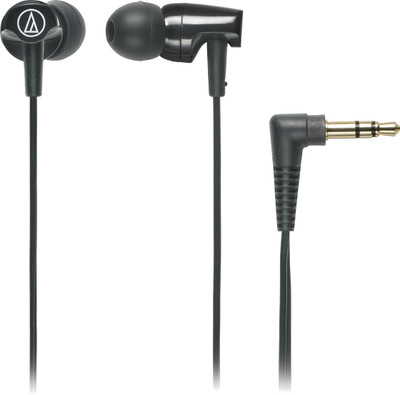 These superb offering from Audio Technica are comfortable and lightweight that offers impassive sound quality at the price. The bass might feel a little on the lower side, besides that the mids and highs are impressive. The build quality is also great for earphones priced at under 1000.
Buy Audio Technica Earphones from Flipkart.
Buy Audio Technica Earphones from Amazon.
7. boAt BassHeads 220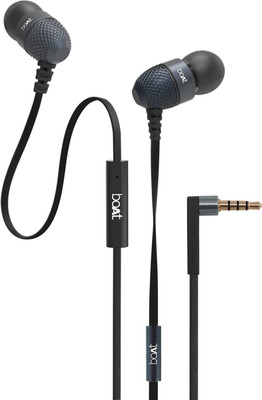 boAt BassHeads 220 Polished Metal Earphones are designed to give you an Experience which no other brand can match. It has an incredible sonic clarity with Super Extra Bass. It is not a plastic earphone - It is Polished Metal. With tangle-free flat cables, you are expected to be hassle-free. As the headphones feature 10mm drivers, they give you clear sound with that Thumping Bass. In Built Noise Cancelling Mic ensures you don't miss those important calls. These earphones are priced around Rs. 700 and are available in 2 colors: Blue and Black. These are one of our favorites on this list of best earphones under 1000.
Buy Boat Earphones from Flipkart.
Buy Boat Earphones from Amazon.
8. Philips SHE3205BK/00 Earphones with Mic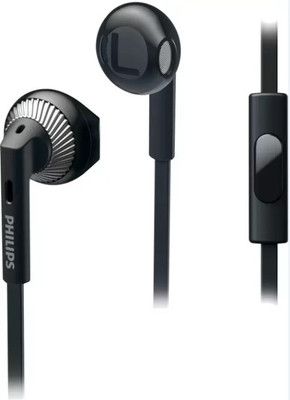 These earphones are designed to fit comfortably into your ears. They come with a built-in microphone that lets you easily switch from listening to music to taking calls, so you always stay connected with your family members and friends. No matter what song you're listening to, these earphones let you enjoy the rich bass and clear sound. With a 3.5 mm headphone jack, you can easily connect them to your smartphone. These Philips earphones are priced around Rs. 800 and are great for those who don't want in-ear type earphones.
Buy Philips Earphones from Flipkart.
So these were the best earphones under 1000 available in India 2019. Again, the rankings are not very rigid and some pair of earphones that might sound better to you might not be for us. The sub-1000 price bracket is getting some impressive entries from not only some new brands but also well established and praised ones like Sony and Sennheiser.
---
---
Latest Articles on our blog
---
9 Best Wireless Bluetooth Earphones & Headphones Under 2000 in India 2020
In this blogpost, we take a look at the 9 best wireless bluetooth earphones & headphones under 2000 in India 2020. These earphone and headphone use bluetooth technology to connect to your phone and stream music. If you are a regular wired earphone user, you would love the wireless experience.
---
AMX XP 60 Review: One Charger For All of Your Devices
AMX has recently introduced a 4 port charger that has 1 PD port and 3 USB ports. The Power delivery port can be used to charge the laptop, MacBook, iPhone, Pixel and other latest smartphones. The other 3 ports are conventional Type-A ports and you can normal Type-A to MicroUSB or Type C to charge your phone, smartwatches, bands, power banks, etc. In this article, we are going to take a look at the brief review of AMX XP-60. We have covered the features, specs, design, and performance.
---
Best Headphones & Earphones Under 3000 in India (Wireless Bluetooth & Wired)
Everyone loves music and In this article, we bring you the list and brief reviews of best headphones and earphones under 3000 in India 2019. This list has both earphones and headphones. Both wired and wireless bluetooth earphones/headphones have been covered in this article from brands like Sony, Samsumg, JBL, boAt and Motorola. The price range varies from 2000 to 3000 rupees.
---
The 8 Best Earphones Under 1500 and 2000 in India September 2019
A list of top 8 best earphones under 1500 and 2000 available in India as of September 2019. Best earphones from brands like Sony, JBL, Noise, Sennheiser, and bOAT have been listed in this article. All these earphones have excellent sound quality and provide an immersive listening experience.
---