---
Around half a decade ago, listening to quality music over any wireless device would not be an acceptable idea given the quality deterioration due to wireless communication. And here we are in 2020, the rapid evolution of technology has enabled us to enjoy decent music over wireless earphones, wireless headphones, and wireless Bluetooth speakers.
In this article, we go through a list of the 9 best wireless earphones and headphones under 2000 in India 2020. We have covered top bluetooth earphones from companies like boAt, Mivi, JBL, Leaf and other top brands. The price range varies from Rs 1000 to Rs 2000 and each of the listed earphones provides a battery backup between 4 to 8 hours. All these Bluetooth earphones have a good build and sound quality. We have covered earphones that are in-ear type and headphones that are over-ear type. If you don't like to feel the weight of headphones on your head and ears, go for the in-ear earphones which are very lightweight and comfortable.
Deals/Offers: Check Out the Best Deals and Offers Available on Amazon.in Today!
SuggestPhones's List of Best Earphones Under 2000 in India
Let's take a look at the brief reviews of 9 best earphones and headphones under 2000 in India. We have covered a few options under 1000 and under 1500 Rs. as well.
1. boAt Rockerz 255 Wireless BT Earphones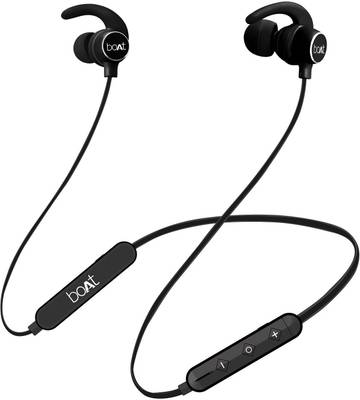 boAt is no stranger when it comes to music as it has slowly become the leader in the budget segment headphones and earphones. Thus, to kick things off on our Top 9 best wireless Bluetooth earphones under Rs. 2000 in India we have the Rockerz 255 by boat.
This is an around the neck, band type in-ear earphones which are comfortable and fit properly in ears. The build quality is also strong and the design is stylish. This earphone comes with a tag of "sports" as they fit properly and do not fall out of your ears while exercising. You also get IPX 5 certification as the earphone is water and sweat resistant so you can easily workout or travel without worrying about any damage to the device. The sound quality is simply amazing and loud enough considering it comes at a price of under 1500.
This earphone used Qualcomm CSR 8635 Chipset which works on Bluetooth v4.2 so it offers seamless connectivity. In terms of battery backup, boAt has added a decent 110 mAh battery, which can provide playback of 5 to 6 hours. It can provide playback for 45 minutes in just 10 minutes of charging.
It is also equipped with a microphone so you can answer calls using it. There are controls available to change the music or to change the volume levels, you can also activate the voice assistant using this earphone so you can further control your phone using your voice.
Other features include a magnetic ear tip to keep the buds together when they are not being used. This is one of the best wireless Bluetooth earphones under 1500.
It is available in Red, Black and Neon colors.
Buy boAt Rockerz 255 on Flipkart
Buy boAt Rockerz 255 on Amazon
2. MiVi Thunder Beats Bluetooth Earphones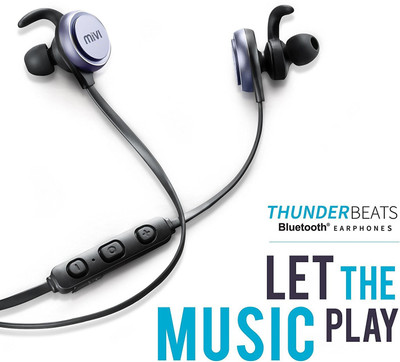 MiVi was launched a few years ago but by 2019 they have strong sales and strong brand name in the audio equipment. This wireless earphone has a around the neck design similar to the boAt Rockerz 255 but is much more stylish and compact. It comes with a metallic body which adds to its looks.
This MiVi thunder beat has Qualcomm 8645 chipset and a 120 mAh battery which provides playback of 6 to 7 hours. It comes with 3 control buttons to change the tracks or adjust the volume. In terms of sound output quality, this wireless earphone does a great job as the noise cancellation, loudness and sound beats are perfectly handled.
It is lightweight and sits comfortably around your neck. There are different sizes of ear hooks and earbuds provided in the box which makes it suitable for everyone. The customer service is good so you will not face any problem if you need any assistance.
This comes at a price of around Rs 2500 and MiVi provides a one year warranty of the product. In terms of pricing, it is slightly on the higher side but the quality and design are somewhat better than other products.
Buy MiVi thunder beats from Amazon
Buy MiVi Earphones from Flipkart
3. JBL T110BT Pure Bass Bluetooth Headset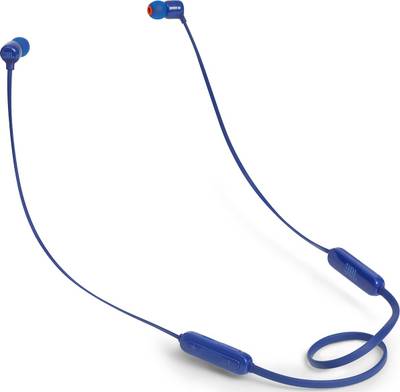 JBL is another well-known brand to everyone and they have some outstanding products in the market. The design is simple but the audio quality is what dominates here, this wireless earpiece supports Pure Bass and loud enough with proper noise cancellation. The earbuds are comfortable and fit easily in ears.
Similar to other top picks, this has a magnetic cable design to keep it stick around your neck when not in use. It has 3 buttons to answer calls and control music. This JBL earphone provides a decent battery backup of around 5 to 6 hours.
It is priced at under 2000 and the price may seem high compared to other top wireless earphones, but here the price is for outstanding quality.
​​​​​​Buy JBL Bluetooth headset on Flipkart
Buy JBL Bluetooth headset on Amazon
4. Flipkart SmartBuy Bluetooth headset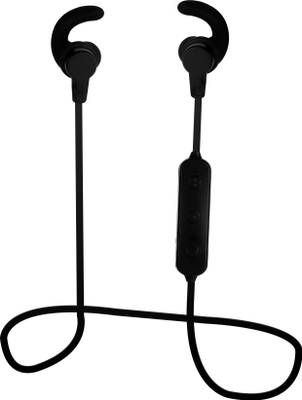 This is a Flipkart owned product and is also only available on Flipkart. It has a simple neckband design with control available near the front for ease of access. It comes with Bluetooth 5.0 and is the only earphones in this list of best earphones under 2000.
The in-ear buds settle easily inside the ears and have a magnetic design that you can stick together around your neck when not in use. There is a microphone available on it and with normal control buttons. The build quality and design are decent for a price of just above 1000.
There is a 120 mAh battery and provides around 6 to 7 hours of battery backup.
Buy Flipkart Bluetooth headset on Flipkart
5. boAt Super Bass Rockerz 400 Wireless Bluetooth Headphones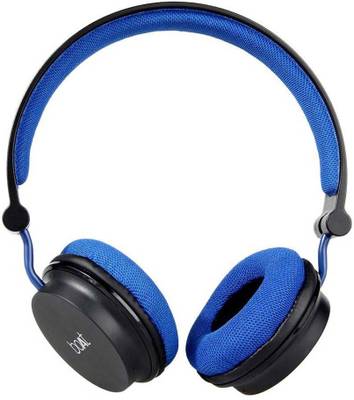 On this list, we bring back the boAt for the best wireless headphones in 2020. This is an on-ear headphone that comes with the option of Bluetooth and aux connectivity. The audio quality did decent on the noise cancellation and provides good output audio quality with extra bass.
There is a big 250mAh battery which provides a good battery backup for 7 to 8 hours so you can almost go for a full working day with this headphone. There are controls for call accept or reject and to control the volume and for changing the music, something which is seen on all the wireless earphones or headphones.
This device weighs around 110gm so it would be easy on your head and is available in 4 different color combinations. boAt provides with 1 year of standard manufacturer warranty. These are one of the best headphones under 2000 in India.
Buy boAt Bluetooth headphones on Amazon
Buy boAt Bluetooth headphones on Flipkart
6. Boult Audio Space Wireless Bluetooth Earphones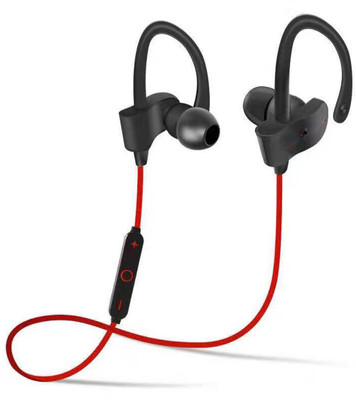 This wireless earphone comes as a good surprise at a budget of only Rs 1300 with most of the features offered by the other earphones discussed above. This is a well-built earphone with a metallic design that looks attracting. The sound quality is decent for the pricing with audio full of details.
Also, the earphone has very lightweight, weighing under 15 grams. The box comes with the different sizes of earbuds so you can adjust as per your requirement. At the pricing of under 1500, this is one of the few earphones like proper IPX5 rating. Other standard features of inbuilt mic and volume controls are available for this earphone as well.
Buy Boult Wireless Earphones From Amazon
7. Leaf Sport Wireless Bluetooth Earphones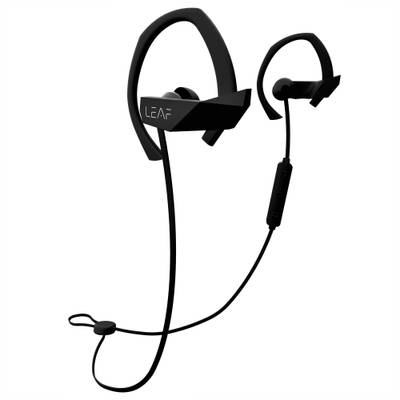 This option makes it to the list but only for people having a budget of under 1000 for wireless earphones. The design is decent with a curve for the earphones to easily hold over ears and not fall off while you are exercising or running.
Talking about the sound quality, there is surely compromise compared to the ones discussed above as the bass is not perfect and some hiccups here or there. The earphone is lightweight and comes with sweat-proof certification. The battery backup is around 5 hours which should be ok for most of the users.
There is a microphone available to answer the calls and standard tactical buttons to change through the songs. Leaf offers 1 year of warranty on this product and this is suggested only if you have a budget of less than 1000.
Buy Leaf Wireless Earphones from Flipkart
Buy Leaf Wireless Earphones from Amazon
8. boAt Rockerz 262 Sports Wireless Earphones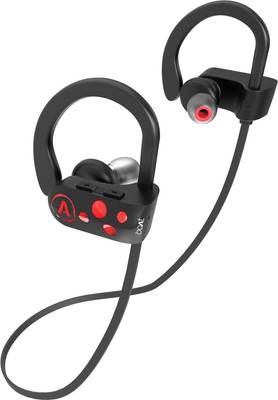 These earphones come at an exact price of under 2000 and three picks of the same company boAt in the top 9 best wireless earphones speaks volume about the impact this company had made to audio equipment.
This earphone comes with improved audio quality and battery life with of backup of 8 to 9 hours which is highest among these wireless earphones. The design seems a subtle change where the control buttons have been moved to the top of the right ear holder. boAt has also added IPX7 rating to keep it safe from any damage from water and sweat.
Overall, it is our top picks if you can spend around 2000 and is available in blue and red colors.
Buy boAt Rockerz Wireless Earphones from Flipkart
Buy boAt Rockerz Wireless Earphones from Amazon
9.Bass Evolution Latitude Wireless Headphones
This headphone is the headphone with the most appealing look and premium design. The company is not too old but has impressed us to find a spot in the top 9 wireless headphones under 2000.
Coming at a price of Rs 1500, these headphones come with amazing quality. The material of the headband and ear cushion certainly looks good and the audio does the noise cancellation very well and the loudness and pitch is spot on.
This is the only headphones on this list with Bluetooth 5.0 connectivity so you get better coverage distance with this device. You also get the option to connect via aux cable. The battery backup is at 5 to 6 hours which is also decent enough. Under 1500, this is a great option in the headphones category.
Buy Bass evolution Wireless Headphones on Amazon
So these were our top 9 picks of best wireless earphones and headphones under 2000 in India 2019. Wireless Earphones bring along with them not only the freedom of listening to cordless music but also a sense of style. The ability to listen to music from your Smartphone or PC placed on your desk and not worrying about yanking it off when you walk away is simply amazing.
Apart from that, we have evolved in technology enough to have access to quality music over decently priced wireless earphones. Well, it is true that these option on our list do not have the best built, design or sound quality when compared to the top end wireless earphones but these are top options for under 2000 budget. For what they have to offer at the price that they come for, these are great offerings and we are pretty sure you would not be regret purchasing any one of the above options.
---
---
Latest Articles on our blog
---
AMX XP 60 Review: One Charger For All of Your Devices
AMX has recently introduced a 4 port charger that has 1 PD port and 3 USB ports. The Power delivery port can be used to charge the laptop, MacBook, iPhone, Pixel and other latest smartphones. The other 3 ports are conventional Type-A ports and you can normal Type-A to MicroUSB or Type C to charge your phone, smartwatches, bands, power banks, etc. In this article, we are going to take a look at the brief review of AMX XP-60. We have covered the features, specs, design, and performance.
---
Best Headphones & Earphones Under 3000 in India (Wireless Bluetooth & Wired)
Everyone loves music and In this article, we bring you the list and brief reviews of best headphones and earphones under 3000 in India 2019. This list has both earphones and headphones. Both wired and wireless bluetooth earphones/headphones have been covered in this article from brands like Sony, Samsumg, JBL, boAt and Motorola. The price range varies from 2000 to 3000 rupees.
---
The 8 Best Earphones Under 1500 and 2000 in India September 2019
A list of top 8 best earphones under 1500 and 2000 available in India as of September 2019. Best earphones from brands like Sony, JBL, Noise, Sennheiser, and bOAT have been listed in this article. All these earphones have excellent sound quality and provide an immersive listening experience.
---
7 Best Bluetooth Speakers Under 1000 & 1500 in India 2019
This article helps you with the list of 7 best Bluetooth speakers under 1000 & 1500 in India 2019. Portable BT speakers from F&D, Portronics, Zoook, boAt, Logitech, Blaupunkt and iBall have made it to the top 7 list. We have covered review of each of these speakers along with basic details of the design and battery life.
---